PhysPort Data Explorer Beta Information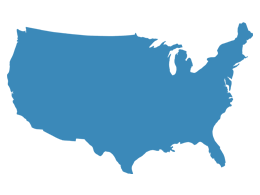 The PhysPort Data Explorer is now available in open beta for U.S. college physics faculty*.
What the Data Explorer can do right now:
Analysis of AMS, ADT2, AAPS, BEMA, CLASS, CSEM, CDPA, DIRECT, EMCA, EMCS, ECA, FMCE, FCI, IBCM, CTSR, LSCI, LPCI, MCS, MPEX, MUQ, MBT, QMCA, QMCS, QMFPS, QMS, QPCS, RCI, RKI, SPCI, STPFaSL-short, SGCE, TOAST, TUG-K, TUV, TCE, and TCS results
Match and score your raw data
Chart and analyze: histograms for your class, your course over time, breakdown by topic, or compare multiple courses
Split and group by grade, major, and other student information
Complete our import process in less than 10 minutes
What we need from beta users:
Upload lots of data so we can populate our system to calculate national averages and students like yours
Use the button to give us frequent feedback on how it's going and any problems you encounter
What the Data Explorer will do after beta (in the next 6-12 months):
Compare national averages and students like yours
(the more data our beta users upload, the sooner this feature will be available)
Download pdf reports for teaching portfolios, job applications, and tenure and promotion packets
Get analysis for 40+ multiple-choice research-based assessments
*The Data Explorer has been designed for and tested with US college physics faculty. It may also be useful for international physics faculty and high school physics teachers, but it is not designed for, and has not been tested with, these users. The Data Explorer should not be used by students**, parents, tutors, home school teachers, middle school teachers, or elementary school teachers.
**Instructional staff who are also students (e.g. graduate TAs) are considered faculty who teach physics classes.