The FTI is an impactful experience for faculty and meets many demonstrated needs in physics and astronomy undergraduate education and STEM faculty professional development.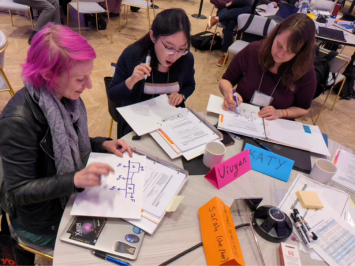 What is the FTI?
The flagship part of the Physics and Astronomy Faculty Teaching Institute (FTI) is a four-day, in-person or virtual workshop to meet the needs of today's instructors to educate a diverse population, use effective teaching practices, and develop a robust knowledge base around teaching.
Formerly known as the New Faculty Workshop (NFW), the FTI celebrates 27 years of programming to support physics and astronomy faculty to have successful and fulfilling careers, and educate a diverse population of students.
Why should I attend the Institute?
Faculty who attend the FTI will:
Learn about student-centered teaching practices, including inclusive teaching approaches
Be exposed to principles of teaching and learning to guide teaching choices
Develop an action plan to guide their teaching improvements over time
Feel prepared to thrive as professionals, navigating and integrating multiple roles as faculty members
Connect to an inclusive community of diverse educators
Developer greater confidence in their teaching
Experiencing the joy of developing an effective teaching practice as a lifelong learner
Why should I send my instructional staff to the Institute?
Past evaluations have demonstrated a strong impact of the FTI on teaching practices.
Read more about the FTI's impact: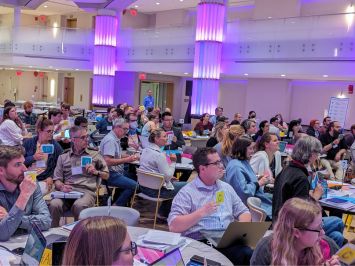 Learn more about the November FTI