Welcome to the home of the Physics and Astronomy Faculty Teaching Institute (FTI)
The Physics and Astronomy Faculty Teaching Institute (FTI), formerly known as the New Faculty Workshop (NFW), is a professional development program for physics and astronomy faculty focused on effective and inclusive teaching practices. The signature event is an intensive four-day professional development workshop, followed by an array of FTI long-term engagement activities to continue a meaningful connection with the physics teaching community. The FTI is a project of the AAPT, APS and AAS.
Registration for the June 2024 FTI in Washington, DC, will open in early 2024. Click here to learn more.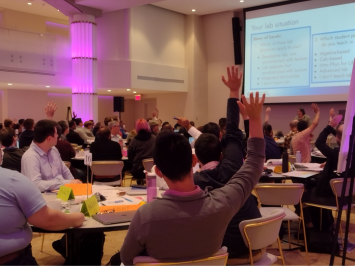 Since its inception in 1996, the FTI counts over 2,800 alumni from roughly 85% of all U.S. physics degree-granting institutions and has had a documented, powerful impact on faculty and students in their classrooms. The FTI is the go-to professional development experience for early-career physics and astronomy faculty. Previous participants describe it as a "transformative experience." In its newly redesigned format, the FTI provides a paradigm for physics and astronomy faculty learning in areas such as:
Promoting effective, inclusive physics and astronomy teaching
Learning student-centered teaching practices
Engaging with a network of professional peers
Discovering how to have a deeply fulfilling academic career;
and more!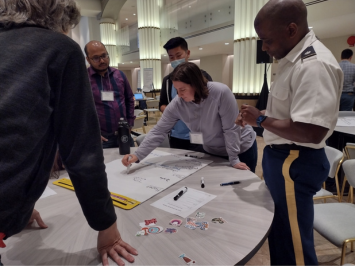 Are you on the FTI newsletter list?