Symmetry and Gauss's Law Conceptual Evaluation (
SGCE
)
Developed by Chandralekha Singh
| | |
| --- | --- |
| Purpose | To assess students' ability to identify situations where Gauss' Law is applicable and use it to calculate electric field strength. |
| Format | Pre/post, Multiple-choice |
| Duration | 50 min |
| Focus | Electricity / Magnetism Content knowledge (symmetry, electric field, electric flux) |
| Level | Graduate, Upper-level, Intermediate, Intro college |
Sample questions from the SGCE: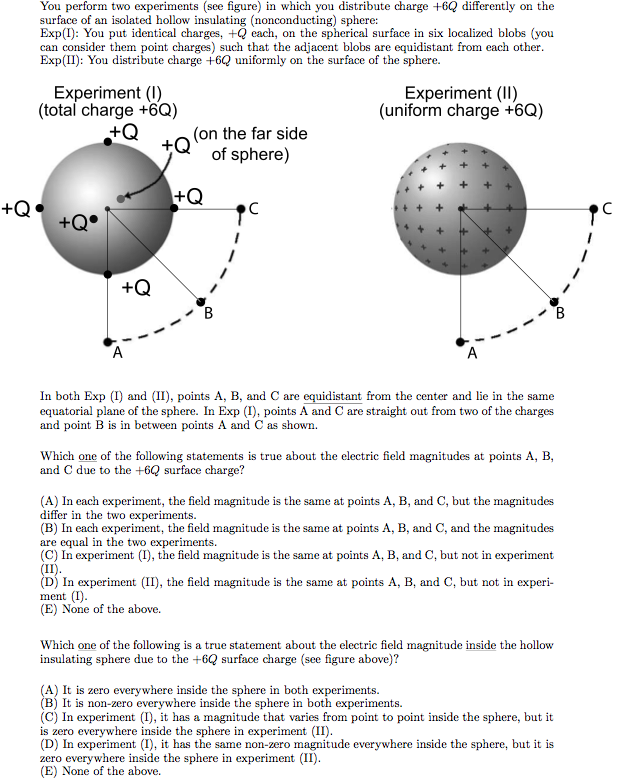 Bronze Validation
This is the third highest level of research validation, corresponding to at least 3 of the validation categories below.
Research Validation Summary
Based on Research Into:
Studied Using:
Student interviews
Expert review
Appropriate statistical analysis
Research Conducted:
At multiple institutions
By multiple research groups
Peer-reviewed publication
The multiple-choice questions on the SGCE were developed by creating a test plan including the content and complexity to be tested and by getting feedback from experts. Questions were then written and student responses to open-ended versions of the questions were collected. These student responses and findings from student interviews were used to create the multiple-choice options, which then underwent further expert review. The multiple-choice questions were given to introductory students in a calculus-based course and appropriate statistical analyses of reliability, difficulty and discrimination found the SGCE to have acceptable values. Additional student interviews were conducted to ensure students interpreted questions as intended. The SGCE has been given to over 500 students in calculus-based introductory courses. There are two peer-reviewed publications presenting SGCE data.
We don't have any translations of this assessment yet.
If you know of a translation that we don't have yet, or if you would like to translate this assessment, please contact us!
Login or register to download the answer key and an excel scoring and analysis tool for this assessment.
---
---
Coming soon: The PhysPort Assessment Data Explorer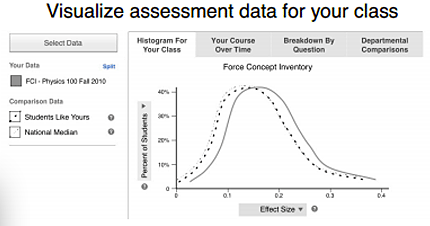 Start learning more from your tests.
Get 1-click statistics
Compare to students like yours
Get practical, personalized recommendations
The latest version of the SGCE, released in 2003, is version 1.