Expert Recommendations
Featured
September 26, 2016
---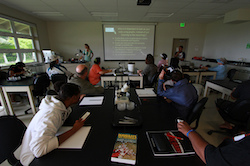 Many research-based teaching methods in physics, including Peer Instruction, CAE Think-Pair-Share, Technology Enhanced Formative Assessment, and teaching with clickers, involve having your students discuss and answer multiple-choice conceptual questions. A challenge of using these methods is finding and writing good questions. This recommendation helps you find and write questions for your class.
Recent
---
January 3, 2017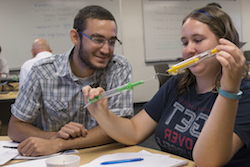 I want to give my students something to work on in groups, but what should they work on? I know that researchers have created many physics activities, but I don't know what I'm looking for. What does a good activity look like? OR, I'm really excited about inventing my own labs or worksheets to give students, but I don't know how to design an activity.
---
March 23, 2016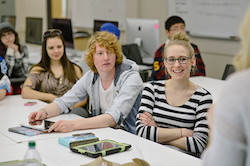 Several leaders in physics education research (PER) have put together "Intro to PER" courses for graduate students and advanced undergraduates. If you are teaching a course like this, this collection of course websites and syllabi contains lots of good ideas for what to do in your course.