Physics Lab Inventory of Critical Thinking (
PLIC
)
Developed by N.G. Holmes, C.E. Weiman, K.N.Quinn, C.J. Walsh & the Cornell Physics Education Research Lab
| | |
| --- | --- |
| Purpose | To assess how students critically evaluate experimental methods, data, and models. |
| Format | Pre/post, Multiple-choice, Multiple-response, Agree/disagree |
| Duration | average is 20 min, no more than 30 min |
| Focus | Lab skills (comparing measurements with uncertainty, evaluating data fitted to a model, generating and evaluating conclusions based on data, designing and evaluating experimental methods) |
| Level | Upper-level, Intermediate, Intro college, High school |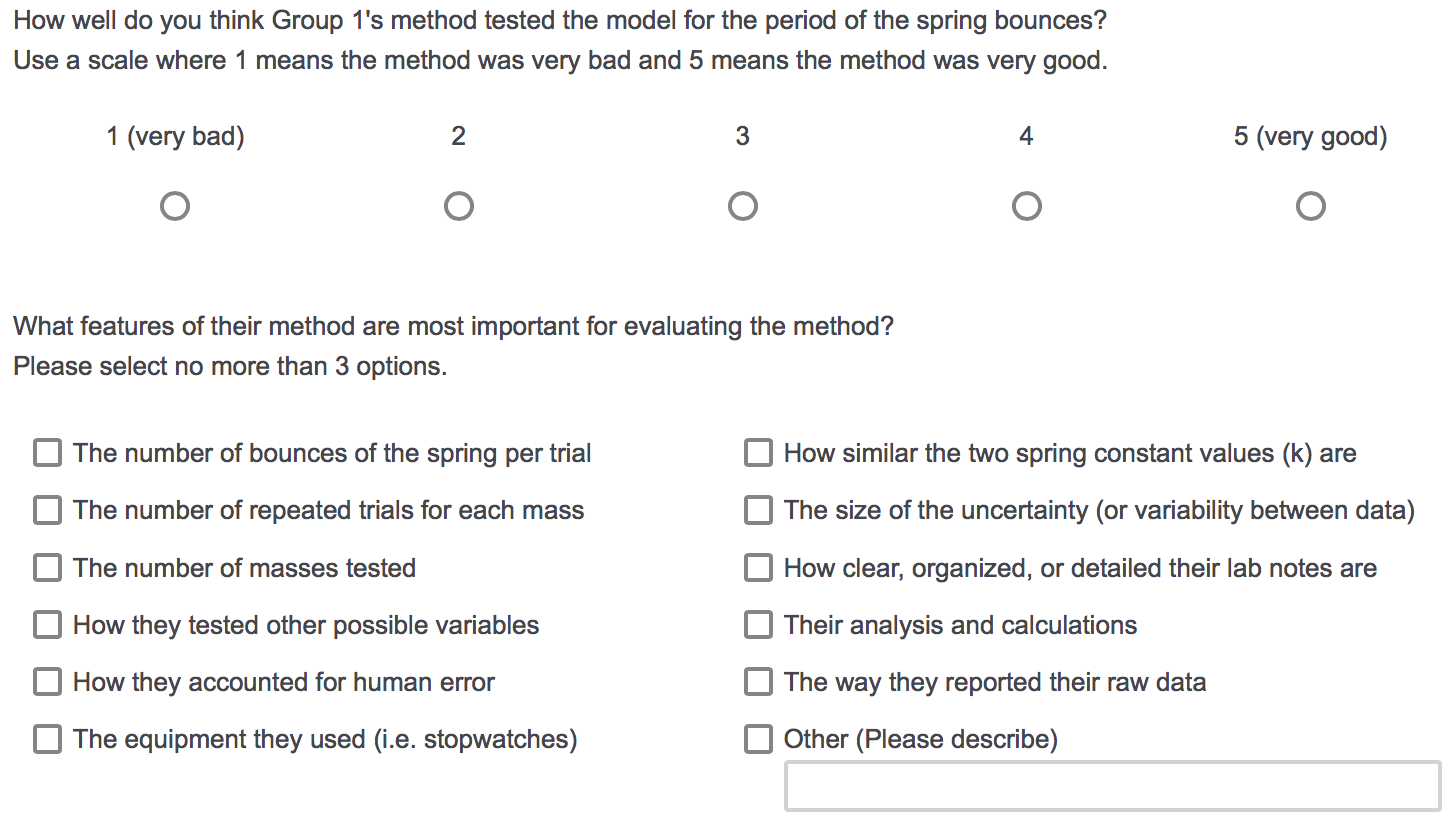 Everything you need to know about implementing the PLIC in your class.
RESEARCH VALIDATION

Silver Validation
This is the second highest level of research validation, corresponding to at least 5 of the validation categories below.
Research Validation Summary
Based on Research Into:
Studied Using:
Student interviews
Expert review
Appropriate statistical analysis
Research Conducted:
At multiple institutions
By multiple research groups
Peer-reviewed publication
The questions on the PLIC came from an experiment conducted in an introductory physics lab, initially based on the series of questions an expert posed to themselves when conducting the experiment. These were then refined several times through think-aloud interviews with introductory and upper-division physics students (majors and non-majors), as well as through open-response question responses. The PLIC is still under development.
We don't have any translations of this assessment yet.
If you know of a translation that we don't have yet, or if you would like to translate this assessment, please contact us!
Typical Results
There are currently no published results for the PLIC, as it is under development. When you give the PLIC to your students using the developers online system, you will receive a report back with overall and question by question comparison data from other classes similar to yours.
---
Coming soon: The PhysPort Assessment Data Explorer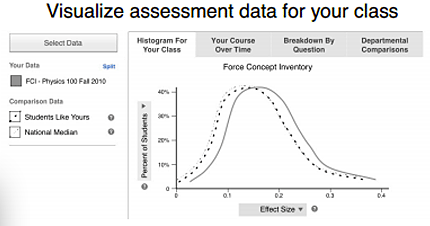 Start learning more from your tests.
Get 1-click statistics
Compare to students like yours
Get practical, personalized recommendations
The latest version of the PLIC, developed in 2017, is version 1.