Registration for the November 2023 FTI in Denver, CO, closes on October 10.
Please note that to register for the November FTI, you will need to sign in to your American Association of Physics Teachers (AAPT) account. If you do not already have an AAPT account, click here to set up a free account.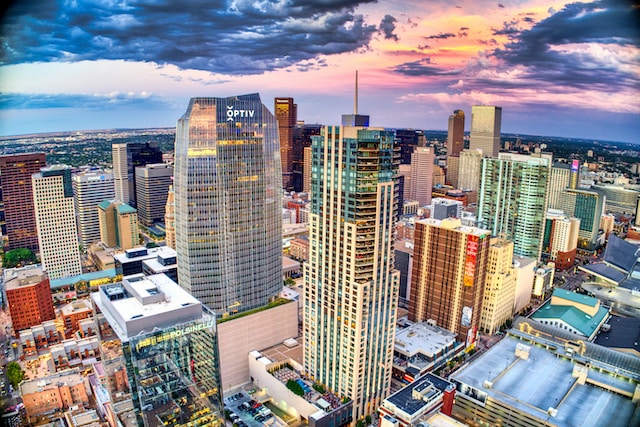 The FTI: Physics and Astronomy Faculty Teaching Institute is our flagship workshop program and is dedicated to developing faculty members' teaching practice. The next FTI will be held us in beautiful Denver, CO from November 2-5, 2023. Registration closes October 10, 2023.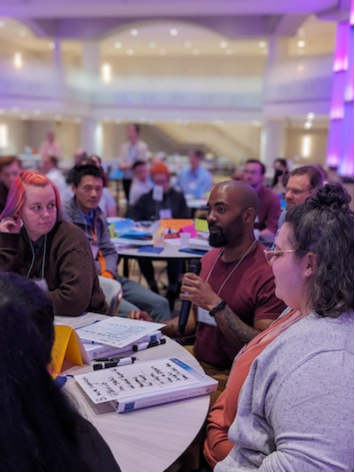 This 4-day immersive workshop will dig deep into the how and why of helping students learn physics and astronomy, so you can build the type of teaching practice that you want. In the workshop we will cover things such as:
Managing your role as a new faculty member
Principles of effective teaching and learning
Equity, diversity, and inclusion in the classroom
How to help students learn through presentation, small group work, whole class discussion, reading, simulations, demonstrations, think-pair-share, and more.
How to assess students compassionately, to support their learning
Managing challenging teaching situations
Creating a teaching action plan
Workshop Schedule
Thursday, November 2: 7:30am-5:40pm
Friday, November 3: 7:30am-5:55pm
Saturday, November 4: 7:30am-6:00pm
Sunday, November 5: 7:00am - 12:50pm
The workshop schedule is as follows: We will have a working breakfast at 7:30 am from Thursday to Saturday, and at 7:00 am on Sunday. After breakfast, the first session will begin at 8:30 am from Thursday to Saturday, and at 8:00 am on Sunday. Click here to view the full working schedule.
Registration
The cost of registration is $500. Hotel room costs and several meals will be paid directly by our National Science Foundation grant. Click here for details about the expenses that are covered by the registration fee.
Please complete the registration as soon as possible, but certainly before October 3, 2023.
Financial Support Available
The National Science Foundation grant provides some registration, caregiver, and travel subsidies for participants from departments with severe financial constraints, with preference given to participants from minority-serving institutions if applications exceed the available funds. For more information and to apply for this support, please email PI Bob Hilborn at r hillborn at aapt dot org. The email address has been obscured to make harvesting more difficult. Please remove spaces and replace "at" with @.
Post-Workshop Engagement
Learn more about the FTI Faculty Online Learning Community (FOLC) and additional opportunities to remain engaged with a vibrant community of faculty interested in teaching and learning.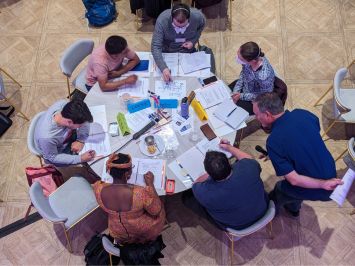 Space is limited. Registration closes on October 10.
Click here for more reasons to attend the FTI.