Welcome to PhysPort, the go-to place for physics faculty to find resources based on physics education research (PER) to support your teaching. Learn more...
Teaching
I want to...
Assessment
I want to...
Troubleshooting
I need help with...
June 30, 2021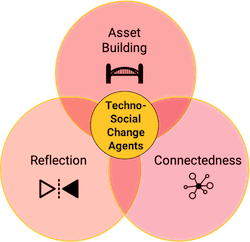 One topic within ongoing discussions about justice, equity, diversity, and inclusion in physics is how we can transform our classroom environments to generate welcoming, inclusive, and equitable spaces for all students. I will discuss evidence-based approaches, and I will provide examples of what these approaches look like in practice using an astronomy curriculum I developed.
Read more »
equity, culturally responsive education
September 26, 2016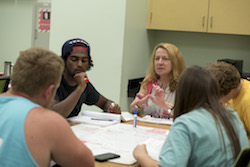 Nearly all research-based teaching methods in physics involve some kind of small group discussions of challenging conceptual activities. Finding good activities is an important component of making small group discussions work in your class. This recommendation includes links to collections where you can find activities to use in your class.
Read more »
active learning, SCALE-UP, Peer Instruction, CAE Think-Pair-Share, Technology-Enhanced Formative Assessment, clickers, cooperative groups
August 12, 2021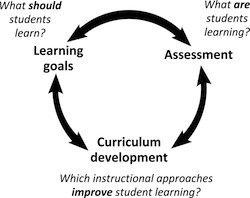 Student learning outcomes, or SLOs, are an explicit statement of what you expect students to learn. SLOs can be defined for a topic, course or an entire program of study. SLOs define what is expected of students and what it means to understand something, without defining how that understanding will be taught. SLOs help sharpen the focus on student learning.
Read more »
Latest news about PhysPort
PhysPort Data Explorer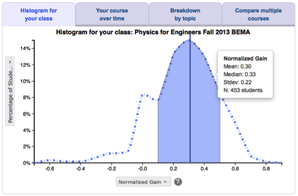 Featured Video: Tutorials in Introductory Physics at the University of Colorado