Welcome to PhysPort, the go-to place for physics faculty to find resources based on physics education research (PER) to support your teaching. Learn more...
Teaching
I want to...
Assessment
I want to...
Troubleshooting
I need help with...
September 22, 2017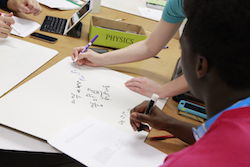 Whiteboards are an indispensable tool that physicists use to work out ideas individually and collaboratively, and to present those ideas, both for public discussion and critique of tentative ideas and for communication of more fully formed ideas. In this recommendation, we offer guidance for how to use whiteboarding effectively in your classroom.
Read more »
whiteboarding, best practices, SCALE-UP, Modeling Instruction
February 10, 2016

PhysPort contains guides to over 50 "PER-based teaching methods," also known as "interactive engagement" or "active learning" methods. We use "teaching method" in the broadest possible sense, to include curricula, techniques, resources, tools, and reform strategies. To implement these methods effectively, it is helpful to understand the essential features that make them work.
Read more »
February 6, 2021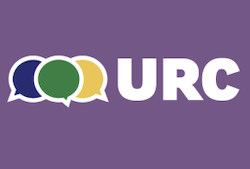 This article describes an approach to introducing discussions about equity into the physics classroom, based on the Underrepresentation Curriculum (https://underrep.com).
Read more »
equity, underrepresentation, curriculum
Latest news from PhysPort
PhysPort Data Explorer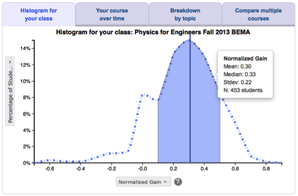 Featured Video: Tutorials in Introductory Physics at the University of Colorado