first day of class Recommendations
2 Recommendations are tagged with "first day of class"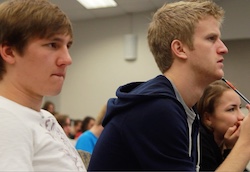 June 20, 2017
by Stephanie Chasteen, University of Colorado Boulder
---
When students encounter an active learning classroom, they may be unsure of what is expected of them. They may fear they won't be evaluated fairly, or won't see a clear path towards success, reducing their engagement in activities. This second chapter of our student engagement series focuses on how to create clear expectations for student engagement and learning. CHAPTER 1: EXPECTATIONS.
active learning, expectations, first day of class, productive engagement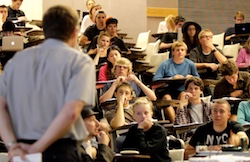 June 20, 2017
by Stephanie Chasteen, University of Colorado Boulder
---
When students come into your class, they may not be expecting an active class. The first day is particularly important for framing the norms, expectations, and rationale for your class approach, tapping into students' internal motivations and creating a supportive class community. This sixth chapter of our student engagement series focuses on the first week of class. CHAPTER 6: FIRST DAY
first day of class, active learning, productive engagement